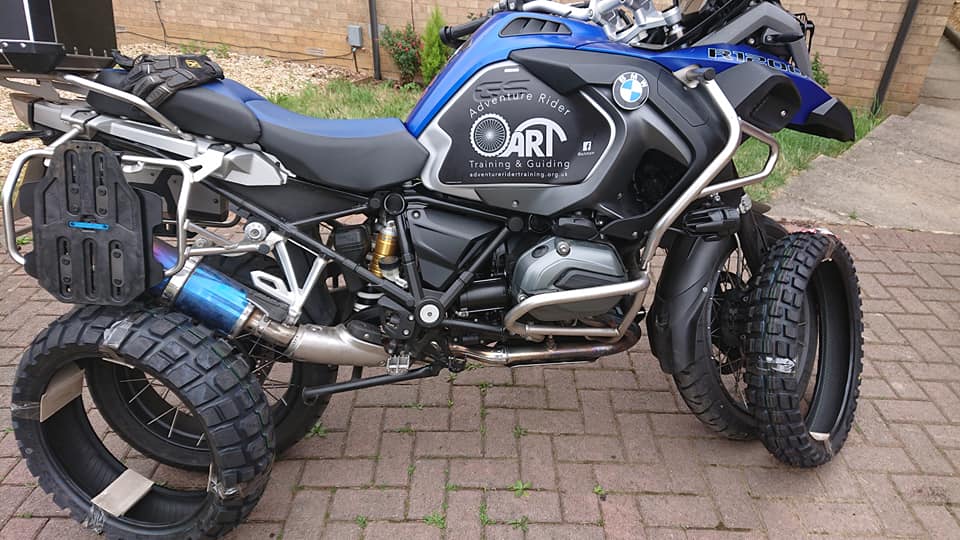 Kenda Big Block Tyres Review (Part 1)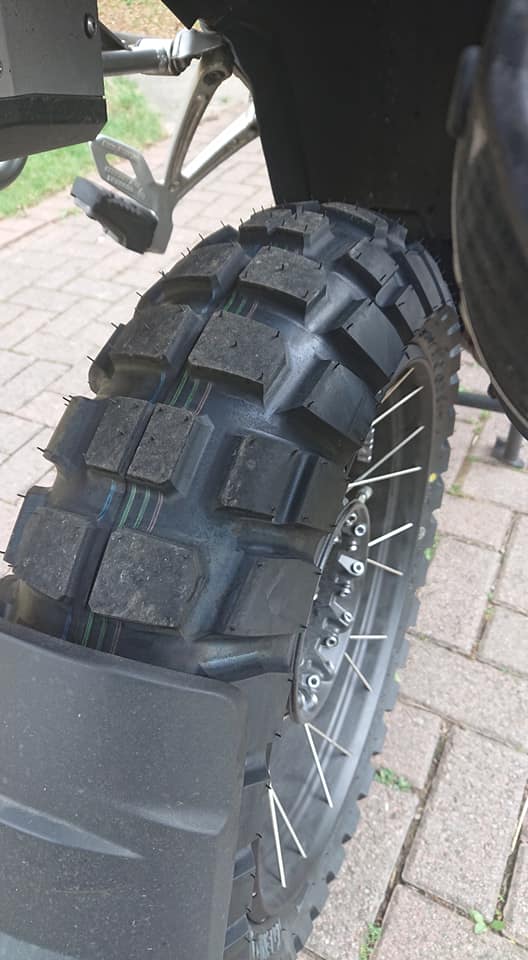 The Adv Bike tyre world has been dominated by the likes of Continental, Mitas,Heidenau and such like for many years but now another has come to join the fold the Kenda Big Block k784.

We were given the task to put these to the test on and off-road through our school bikes mainly the Bmw R1200gs Adventure lc and the legendary Ktm 990 adventure.
First thing we noticed when we received the Big Blocks from our friends at #gripnriptyres was the depth of the tread!
A substantial amount more than others mentioned which in turn leaves you thinking how are the going to handle on road!
Since we were pressed for time we had our local motorcycle shop #radmotorcycles fit them to the Beemer. They commented on how stiff the sidewalls were which left us thinking how hard were these going to be getting off on the trail in case of a flat (more on that later).
So tyres fitted it was time to hit the tarmac. Now come on we all know what it's like on fresh knobblies on tarmac! Bum clenching, easy on the throttle and nice and gentle on the corners.
From the off they inspired confidence and great feel. Looking at the tread depth and block pattern you expect to feel every knobble but nope not at all in fact we were shocked at how smooth they felt and how quiet they are and that's running normal road pressures.
Few days in and they've scrubbed in nicely and the Gs is starting to crank it up. The feedback from these are outstanding you would think that someone had stole them overnight and replaced them with a set of road tyres.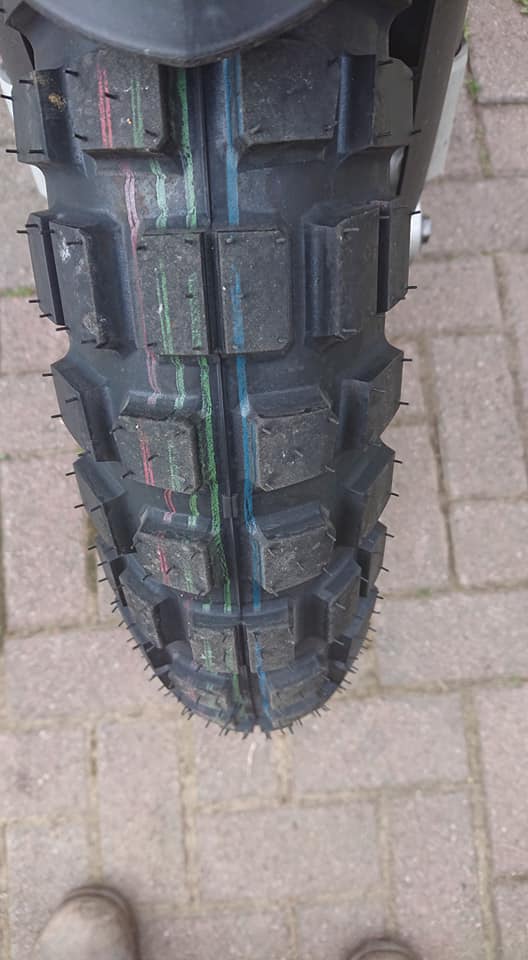 Now the real road test the rain!
It's been raining heavy and the anticipation of trying these on wet tarmac is mounting.
Let's get this straight it's not just raining its like a monsoon here in Northamptonahire so not exactly looking forward to riding but hey its gotta be done.
First corner and she's over and round with no problem, no twitching, no bum clenching!
The tread radius on these is pretty extreme meaning that they can be cranked over a fair way even in the wet and let's face it the Gs ain't excatly lightweight.
And then the brake test and it just so happens on returning to HQ a not very observant car driver decides to emergency brake/u-turn in front so it's slam the anchors and let's see what happens.
She stops but not without a few Abs moments which let's face it is gunna happen on a Big trail tyre and 260kg.
So that's the road test done on the Gs and to summarise.......
Quiet
Great amount of tread
Smooth
Great in the wet
Price
If we had to choose one thing that we didn't like that would be slightly vibes at low speed but then again it's a knobbly tyre you are gunna!
Tune in next week to see how these fair at our Wales Big Adv weekend!
Big shout out to the guys at gripnrip for the serious fast turnaround! Check em out they do lots of tyres.
For more information on Kenda Tyres, please you can visit their website.